‪
Under Pressure!
This one goes out to all physicians out there, esp those in my SoMeDocs group, who are trying – really hard – to step out of their comfort zones and conquer the online space.
Or to anyone, really, who may be just trying to conquer life.
Because oh, the pressure!
We all kind of feel like Freddie Mercury inside. You know his story. He didn't just insert the words into the lyrics of his song. He meant them.
He was under pressure. And so are we.
(see the king – err Queen! – below)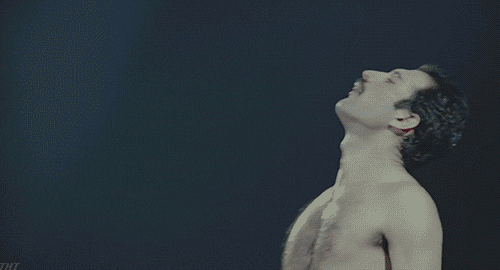 So many of us feel under pressure.
I know because I worked in a doctor's office for so many years. I was privy to the private goings-on that took place behind those closed doors. And there was one thing that always stood out to me: just how incredibly under pressure we are.
We may experience different kinds – whether pressure to do well in school, or perform at our job; pressure to be good parents (yours truly is good-ish!), or to be the perfect child; even wanting to be happy puts pressure on many.
Point is, I hope you're not overwhelmed. It took me SO LONG to clearly define my goals in life, & I'm STILL tweaking them – drastically – as I go.‬
It may be overwhelming to navigate through the treacherous journey we embark on called life, and the pressures make it doubly hard.
At the end of the day, none of us has our shit together (and just because you don't, doesn't mean you never will).
---
Pin Me Please!